Hair Cult: Going Pastel
As I`m sitting here researching extra tips and all for the pastel hair, I also decided to share some of them with you. My hair as you may know is not as pastel as I will focus on in this post. The reason why I am researching all of the information about pastel hair care and HOW TO is that I`m going trough some hair changes myself. Recently I got back to blonde (the phase I really hate on myself). I really don`t like myself with blonde hair so I can`t wait til this period of time gonna finally disappear.
Today`s photo with pre - lightened hair My usual purple locks
As you can see, my usual hair color is kinda vibrant, with long dark roots and some random lighter locks. They looks like this in darker light and this intense tone ramains for two weeks, after it turns into nice lilac-ish, lighter shades. When I first decided to finally go purple, I was really confused which unusual hair dye to choose. I was hoping that it`s gonna work with Schwarzkopf`s "Ultra Brights" in Shade 94 Purple Pink. It was pretty purple-ish til the first hair wash. Further it turned into Fuschia like annoying tone. Here`s the dye and the evolution of 94 Purple Pink:
First week
Week 2-4
YEAH. Right there my buddy Emma appeared and recommended me this awesome solution - Directions conditioning hair color. I`ve been a huge fan and a loyal costumer ever since. It looks awesome even when it starts to come off. I`ve been using Directions hair dye in shade Violet ever since beggining of Fall 2013. So now that I thought about the changes I had no doubts about what dye to use.
Thanks Em!
So pretty much yeah, I`m saying GOODBYE to this mess, but sure not to my beloved dark violet color. As the Winter is coming to an end I decided to add some pastel vibes to my hair, just to make it a little more playful and random. And yeah, I`ll be using Directions by La Riche. I already have it, to be honest just keeping the combination is secret!

So the first step I`m taking is this dramatic hair pre - lightening as I want more equal levels of both colors. At this point I really wish I was blonde... (NOT). Anyways, it`s really important to keep your hair moist during this period so I constantly make sure I do some Palm Or Coconut Oil leave - in treatment the night before washing my hair. I did it before I bleached my hair a little more on certain parts and I sure continue the procedures. Below I`m sharing a really useful video related with all this "Going Pastel" process:
For the final part you can either use ready pastel shades
such as: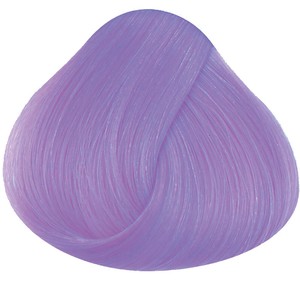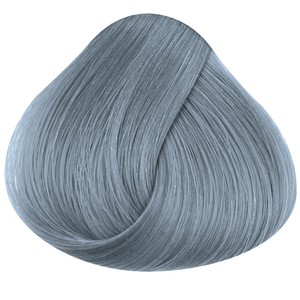 1. Lavender 2. Pastel Pink 3. Lilac 4. Silver
You can also use different tech and mix vibrant colors with conditioner. Check out how:
I am so excited about it, can`t wait! Let me know if you have any tips - share your experience.
What other hair dye would you recommend for the pastel hair?
Which one works the best for you?
xo, NLL
P.S. If you have any questions related to what you`ve read above, I`m always here!
Follow Me

TUMBLR
TWITTER
FACEBOOK
You'll
♥
Loading related posts from sailthru...