Alternative Prom Choice
Hey lovers! So, the prom is coming and as I didn`t had a chance to attend one (I had to travel a lot so I finished school remotely) I will help edgy divas to pick their dresses, make up and everything in more alternative way. I think that we should not put ourselves into the box and look like everybody else even if it`s a prom. There`s a bunch of different people around the globe (that`s why I love planet I live in :D) and this post will go straight to the girls who love different stuff, and not always can find solution in picking the occasional outfits.
Gothy Vintage
To create the main vintage look dresses and heels should be more classic, but not too bright, cause we want to keep it gothy. To add some intriguing goth vibes simply add some more dark details: it can be black pearl collar, black lace gloves, golden edgy rings with black details.

What`s with hair?
To emphasize the vintage look we definitely need some amazing 1950`s curls, cute modern vintage hairdos or more conservative hairdo such as Audrey`s on Breakfast At Tiffany`s :
Check out how to do some amazing 1950`s curls:
Make Up And Nails
For this look, I would really recommend to take a look at modern day Vintage style icon Dita Von Teese. She always has her perfect half moon manicure done and her face always makes me feel nostalgic about the good old hollywood glam:
Things that will help you make it:
Black Liquid Eyeliner Laura Mercier Mineral Pressed Powder in Soft Porcelain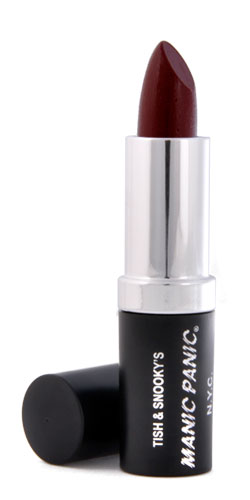 Manic Panic Lipstick In Blood Red Blackheart Blood Red Nail Polish
Pastel Punk
To create this look we gonna mix some cute and classy stuff with edgy and pastel details. As you can see in the set below everything has a balance between girly and edgy stuff. For this particular look I recommend to choose classic shape mini dresses and some statement details: it can be jewelry, headbands, high heels, pastel nail polish, lipstick or whatever you prefer.

What`s With Hair?
Let`s take a look at our favorite style icons. Ashlee Simpson and Shirley Manson rocks simple straight trim hair which will perfectly work with spiked flower headbands and all the edgy stuff you`ll wear. You can also add some pink, blue or lilac extensions to your hair just like Gwen Stefani did in the picture below. I`m not sure if it`s extensions though, but those will work with the straight or braided hair just perfect.
Make Up And Nails
As we`re doing a Pastel Punk look, we can do the coolest things with make up and nail art. Here I suggest to accentuate the eyes or lips, but not both at once:
Things that will help you make it:
Lime Crime Lippies
Blackheart Nail Polishes
Various Nail Art Details
Grunge Baby
This look will be really different, but this is what it`s all about - being different. For this look I chose dark outfit color, leopard details, dark flower crowns and minimal jewelry. To create grunge prom look try tie dye classic shape dress or black maxi higher slit dress with high collar.

What`s With hair?
Be a natural style rebel here. Let your fantasy flow and think about the free spirit, nature, careless days and nights - be yourself. You can leave your natural hair and just add some braids, extensions or feathers to it.
Make Up And Nails
Up in here I would highly suggest stick to natural colors and if you want to accentuate something go for lips and nails or eyes and nails, we don`t need too much of anything in this look.
Things that will help you make it:
Dark Lippies
Natural - Brown Color Eyeshadow
Vampy Witch
This is the final look for all the darksiders out there! As you can guess from the title of this look it`s inspired by all supernatural stuff and this look also will be perfect for the all Vampire Diaries, True Blood or even Pretty Little Liars fans, because it spans all the darkness, intrigue, mysticism, bloodiness and all that stuff you feel while watching these shows. For this outfit I chose classic colors and shapes so almost all what`s edgy about this outfit is the story behind it.
What`s With Hair?
For this outfit I chose curls, because it gives a shape to your whole outfit.
Make Up And Nails:
This look definitely needs a dramatic make up, but it can work with more natural make up either.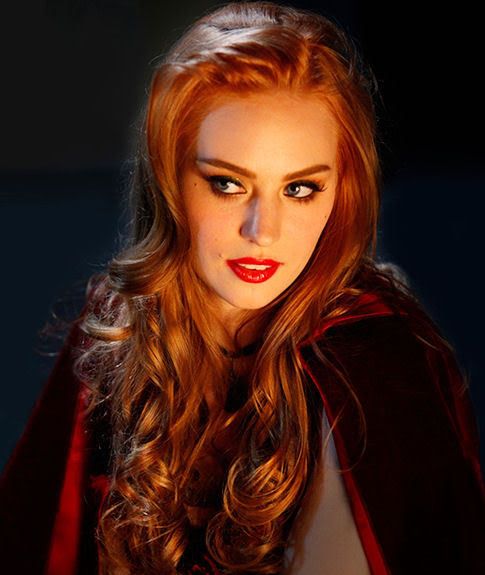 Things that will help you make it:
Red And Black Nail Polishes
Dark Lippies
Dark Or Forest Color Eyeshadow

Love, N!

You'll
♥
Loading related posts from sailthru...